Base10, 2021
Exhibition part of NGV Melbourne Design Week
Acrylic Sculptures — Concrete Plinths — Steel Fixtures

"The Base10 project breaks the concrete conventions of numerical systems"

10 NUMBERS
20 DESIGNERS
20 SCULPTURES

BASE10 is a project that proposes an alternative approach to the nature and purpose of typography, using the vehicle of numbers. Twenty typographers from around the world were invited to design a number from 0—10 with the request to reflect something about their locality in the design, whether that be cultural, geographical, historical or socio-political. This addition to the normal purpose of numbers and typography seeks to forge an emotional and narrative connection between the designer 'sender' and the viewer 'receiver', opening up the possibility of a transfer of meaning between form and content.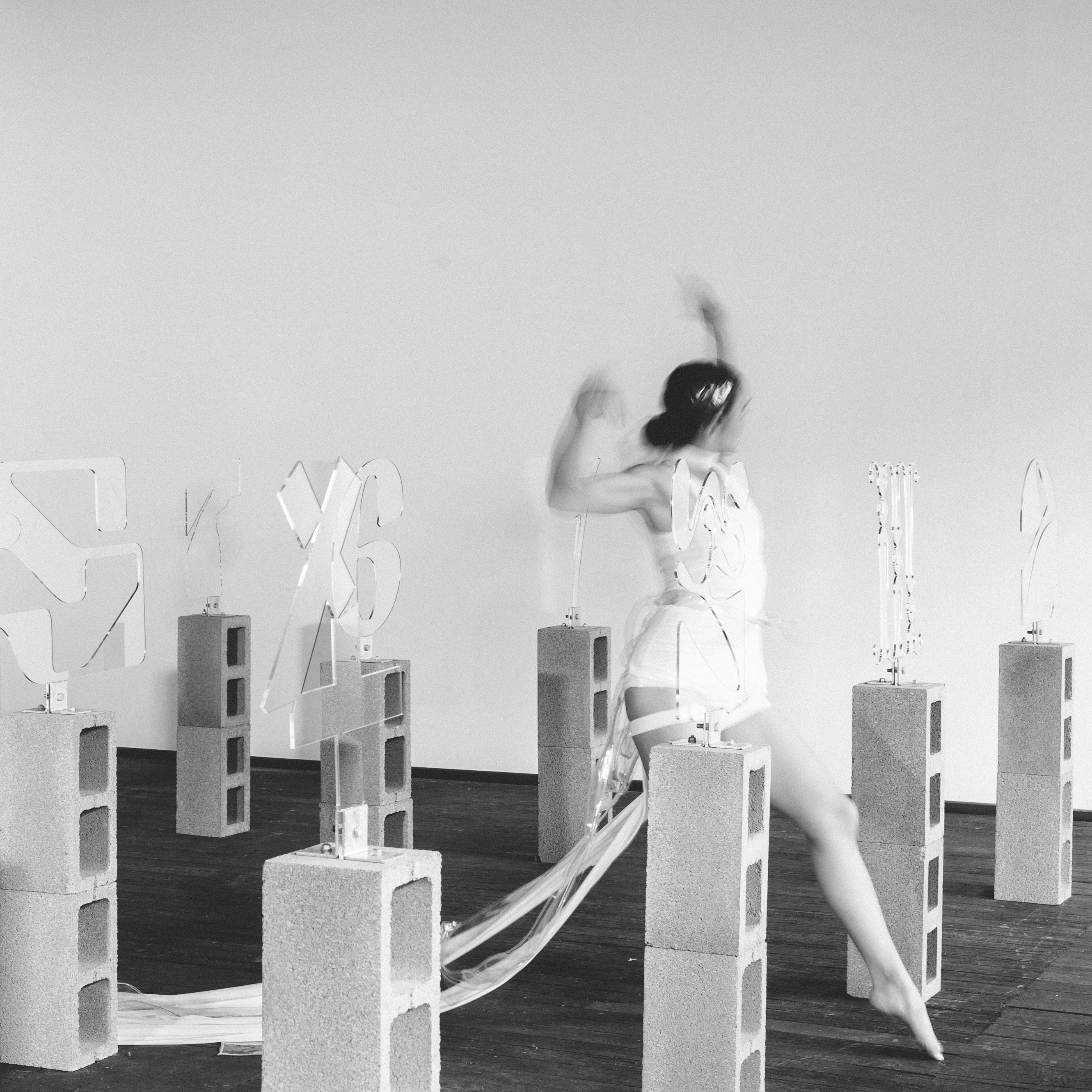 001
With Thanks
to the Contributors
David Rindlisbacher
Franziska Weitgruber
Loris Pernoux
Robert Radziejewski
Gemma Mahoney
Nachos Zacares
Mickaël Emile
Kirill Ratman
Fatih Hardal
Lucas Descroix
Alan Madic
Massimiliano Vitti
Ilya Bazhanov
Nick Losacco
Leonhard Laupichler
Stefanie Vogl
Colin Doerffler
Ivan Tsankø
Matteo Bettini
Arthur Schwarz
Performance Artist /
Maggz
Garment Designer /
Jackie Wu
Sound Designer /
Ossian Shaw
Photographer /
Nathalie Scarlette
Videographer /
Jake Coombes
Alcohol Sponsor /
Viino Quarantena
---
"WE FIND BEAUTY NOT IN THE THING ITSELF BUT IN THE PATTERNS OF SHADOWS, THE LIGHT AND THE DARKNESS" —JUNICHIRO TANIZAKI

2D and 3D states become fluid when light is introduced. Numbers have an ability to speak through the language of shadows


How does materiality participate in the shifting of visuality, space and perception? Base10 uses a selection of Brtualist materials for obstructive and destructive means.
In search of Balance: Balancing the contrast of materials between Concrete and Perspex. Balancing the context, valued intent, and sensibilities of what both the materials echo and convey to those that interact and experience. Perspex is abstract, interpretative, influenced by variables such as with the interaction, of time and light. Concrete is not abstract, fixed and unalterable, it is a reality or practice.


Diversity and Convergence
'LOOK AT EACH OTHER AT EYE LEVEL. DIVERSITY AS STRENGTH, MULTILINGUALISM AS WEALTH, CULTURAL JUXTAPOSITION AND MELTING AS SOMETHING TO BE PROUD OF' —FRANZISKA WEITGRUBER (0)

The patterns in characteristics of numerical shape and tone of voice elude to the rising results of convergence and divergence. This reinforces that typography prompts scope for individual interpretation. To develop and differentiate meaning requires the understanding of how numerical gestures can initiate profound emotional qualities. By focusing on how shape produces an emotional response "in you" allows for a shift in processing a numbers form before its function.


Performance Piece
'Material, Sound, Movement'
BASE10 Performance Piece explores the activation, re-negotiation and transformation of means to express - in challenging rigidity of expected convention. This piece is a dialogue between sculpture, movement and subjectivity to push the possibilities of seeing numbers as art.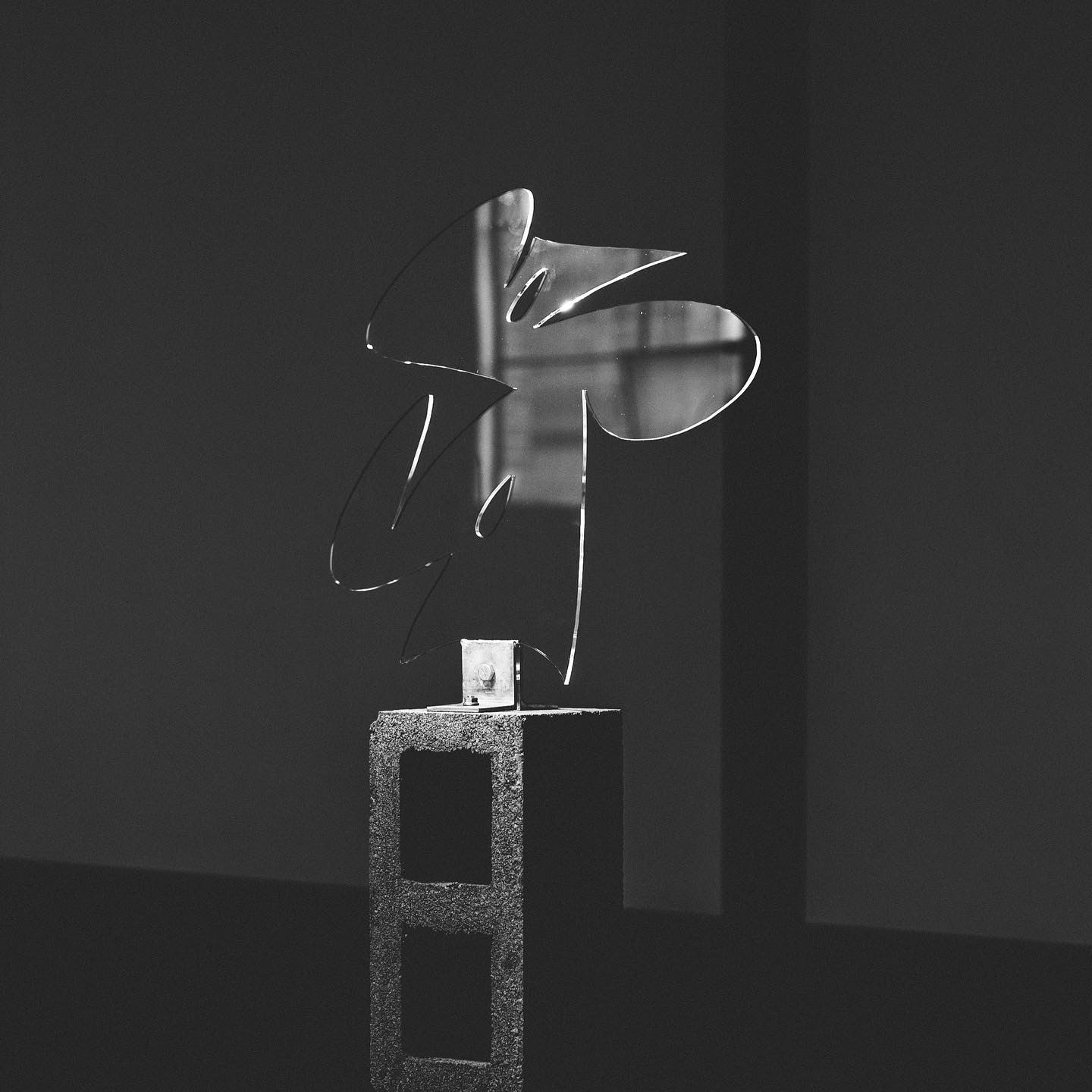 8, Designed by Colin Doeffler
Base10 x NGV Melbourne Design Week
'Numbers as Art' Exhibition at Backwoods Gallery

26th-27th March 2021


---