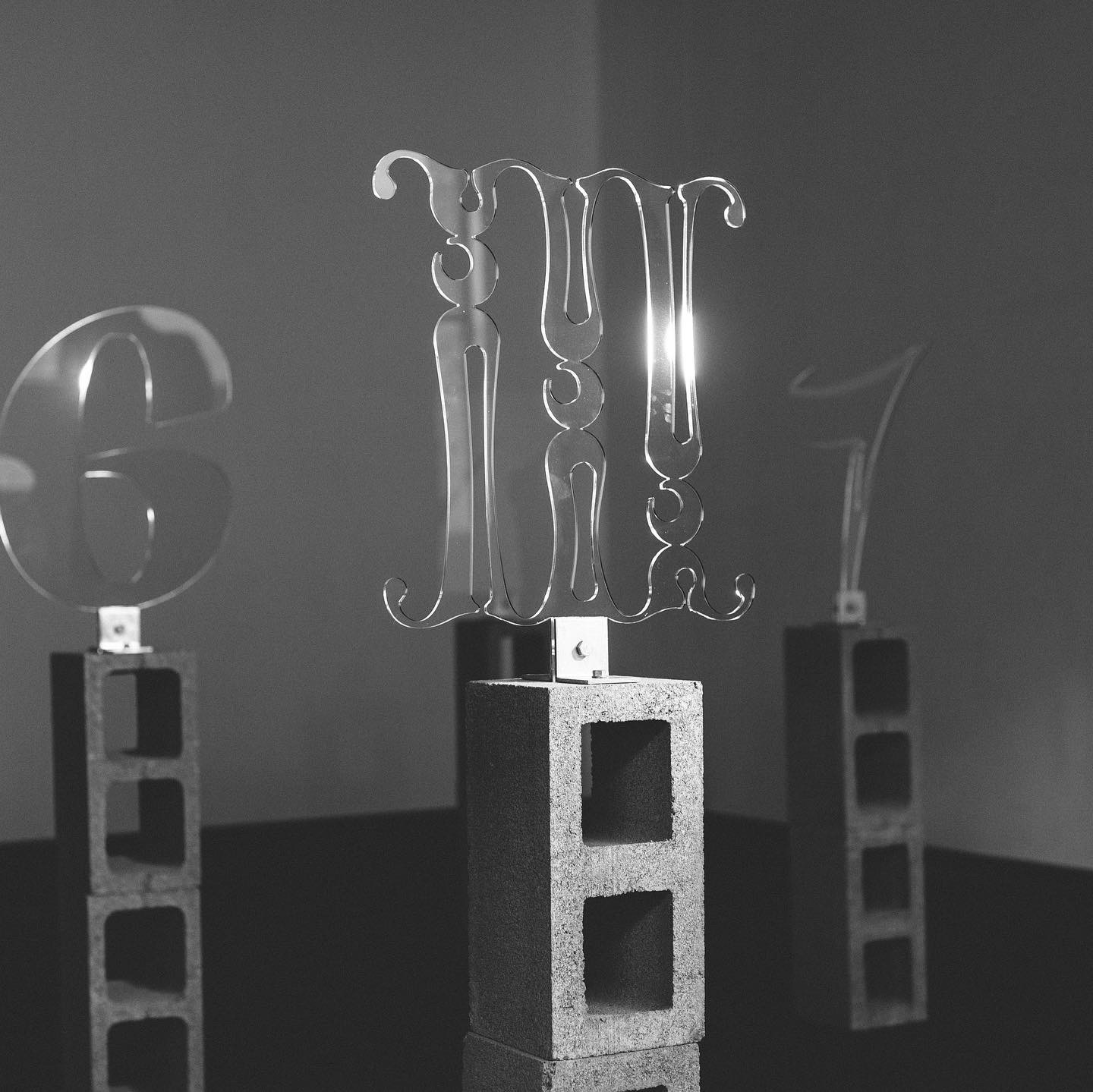 Base10, 2021
Exhibition part of NGV Melbourne Design Week
Acrylic Sculptures — Concrete Plinths — Steel Fixtures


The Base10 project breaks the concrete conventions of numerical systems

10 NUMBERS
20 DESIGNERS
20 SCULPTURES

BASE10 is a project that proposes an alternative approach to the nature and purpose of typography, using the vehicle of numbers. Twenty typographers from around the world were invited to design a number from 0—9 with the request to reflect something about their locality in the design, whether that be cultural, geographical, historical or socio-political. This addition to the normal purpose of numbers and typography seeks to forge an emotional and narrative connection between the designer 'sender' and the viewer 'receiver', opening up the possibility of a transfer of meaning between form and content.
David Rindlisbacher
Franziska Weitgruber
Loris Pernoux
Robert Radziejewski
Gemma Mahoney
Nachos Zacares
Mickaël Emile
Kirill Ratman
Fatih Hardal
Lucas Descroix
Alan Madic
Massimiliano Vitti
Ilya Bazhanov
Nick Losacco
Leonhard Laupichler
Stefanie Vogl
Colin Doerffler
Ivan Tsankø
Matteo Bettini
Arthur Schwarz
Performance Artist /
Maggz
Garment Designer /
Jackie Wu
Sound Designer /
Ossian Shaw
Photographer /
Nathalie Scarlette
Videographer /
Jake Coombes
Alcohol Sponsor /
Viino Quarantena